Flow
A small flow diagram to ilustrate how report work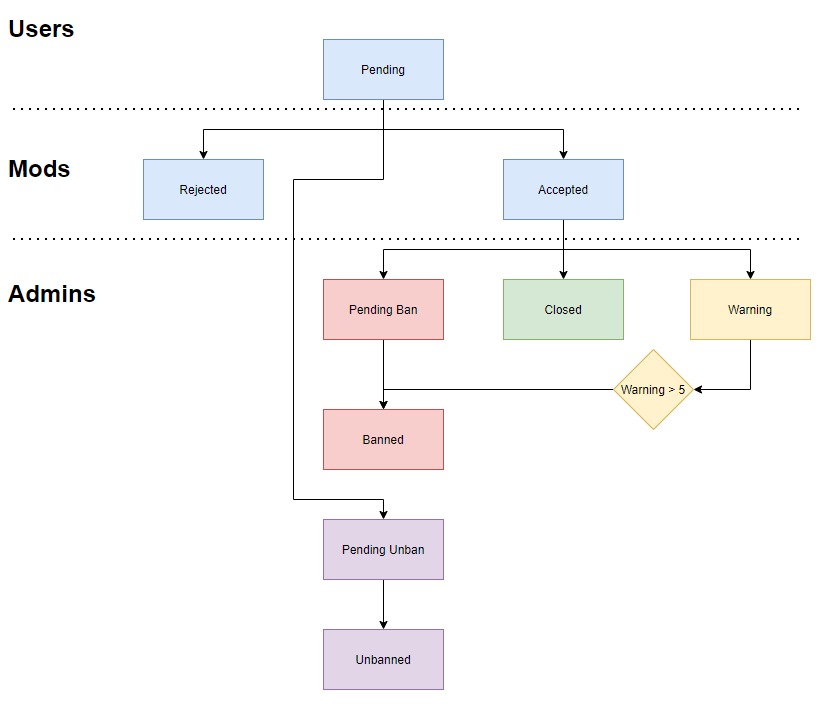 Reports
When a report is created using /report or /new, the process begins as Pending.
A moderator then filter the request if can be reported or if it's not a valid report. This will be automatic in the near future when available.
An admin then can execute a global ban, warning the user or close the report if thinks it's not enough to warn the user.
When a user has been warned 5 times (this number can change) the bot will automatically ban the user.
How to Report
You can report using the command /report and replying a message or using the ticketing system and the "Ban request" template
If you think you must provide more data to the report, you can also add more messages using the /comment command
Before a mod/admin check the report, you can also close it using /close
To enter the ticketing system, Enter Here
Claim
You can claim a ban on our ticketing system and filling the "Ban Claim" template To enter the ticketing system, Enter Here